Luxury Condominiums
Welcome to Fiddler's Crossing Condominium!
Offering 1, 2 and 3 Bedroom Luxury Condominiums with many high quality Standard Design features, including granite countertops in the kitchens/baths, stainless steel appliances, 9 ft/cathedral ceilings, LED lighting, under cabinet lighting, luxury flooring, patio/balcony and so much more!
Our neighborhood offers inviting amenities including a Clubhouse with kitchen, exercise room, reading room and pool.
Come and enjoy the Relaxed Lifestyle you Desire!
See site plan for locations
7354 SINCLAIR WAY (Located on the 2nd Floor)
2 Bedroom, 2 Bath Luxury Condo
Open Floor Plan with 1,485 Sq Ft.
9' Ceilings, Rigid Core Flooring throughout with carpet in the Bedrooms
Granite Countertops in the Kitchen and Baths
Stainless Steel appliances
Primary Bedroom with walk-in closet and private full bath
Laundry Room
Covered Balcony
2 Single Car Garages
Move In Ready!
$324,900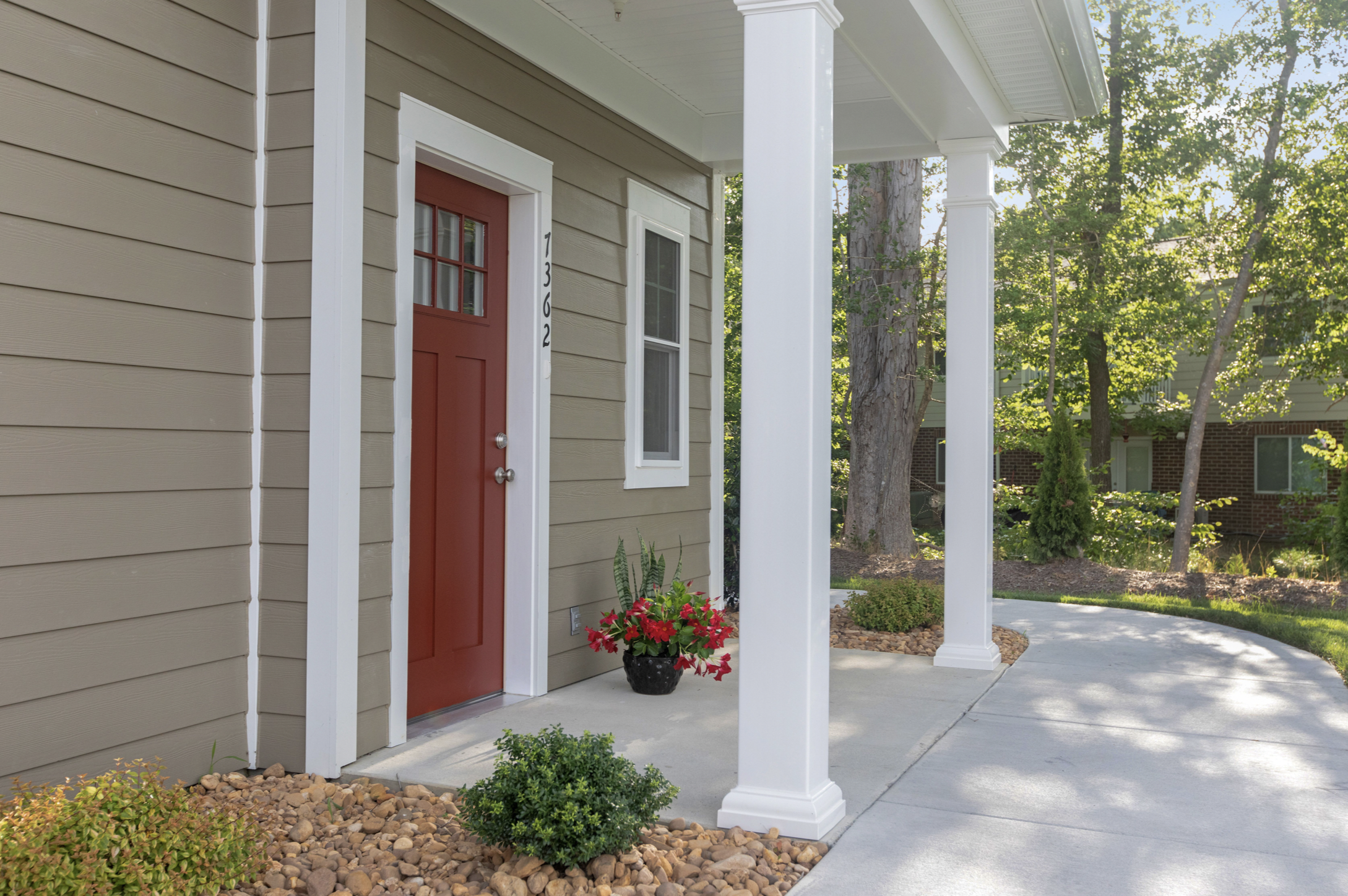 7362 SINCLAIR WAY (Located on the 2nd Floor)
2 Bedroom, 2 Bath Luxury Condo
Open Floor Plan with 1,485 Sq Ft.
9' Ceilings, Rigid Core Flooring throughout with carpet in the Bedrooms
Granite Countertops in the Kitchen and Baths
Stainless Steel appliances
Primary Bedroom with walk-in closet and private full bath
Laundry Room
Covered Balcony
1 Single Car Garage
Move In Ready!
$299,900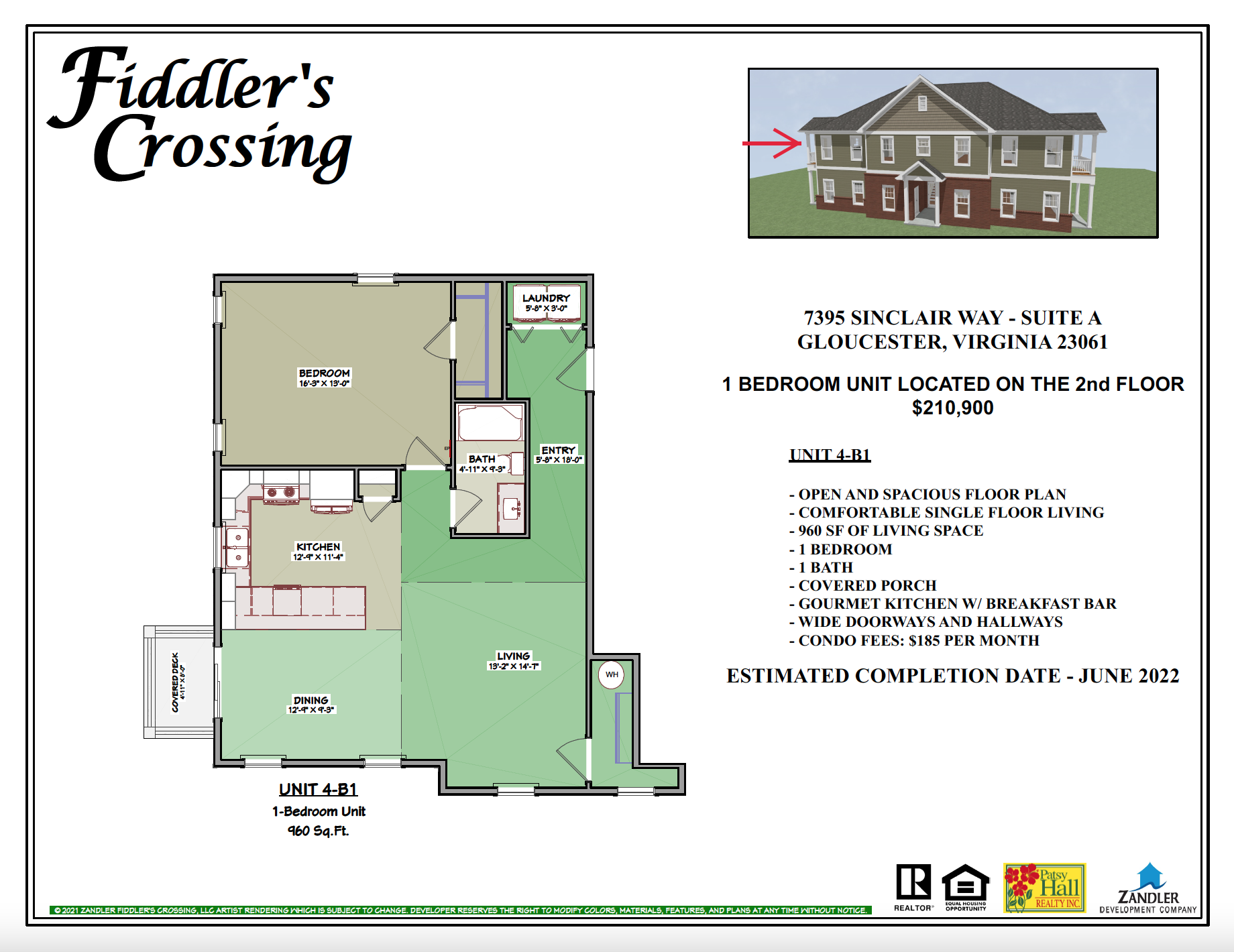 7395 SINCLAIR WAY (Located on the 2nd Floor)
Suite A

SOLD
1 Bedroom, 1 Bath Luxury Condo
Comfortable Single Floor Living with 960 Sq Ft.
Lots of Natural Light!
9' Ceilings, Rigid Core Flooring throughout with carpet in the Bedroom
Granite Countertops in the Kitchen and Baths
Stainless Steel appliances
Covered Balcony
Move In Ready – Late Summer
Still time to make some selections!
$210,900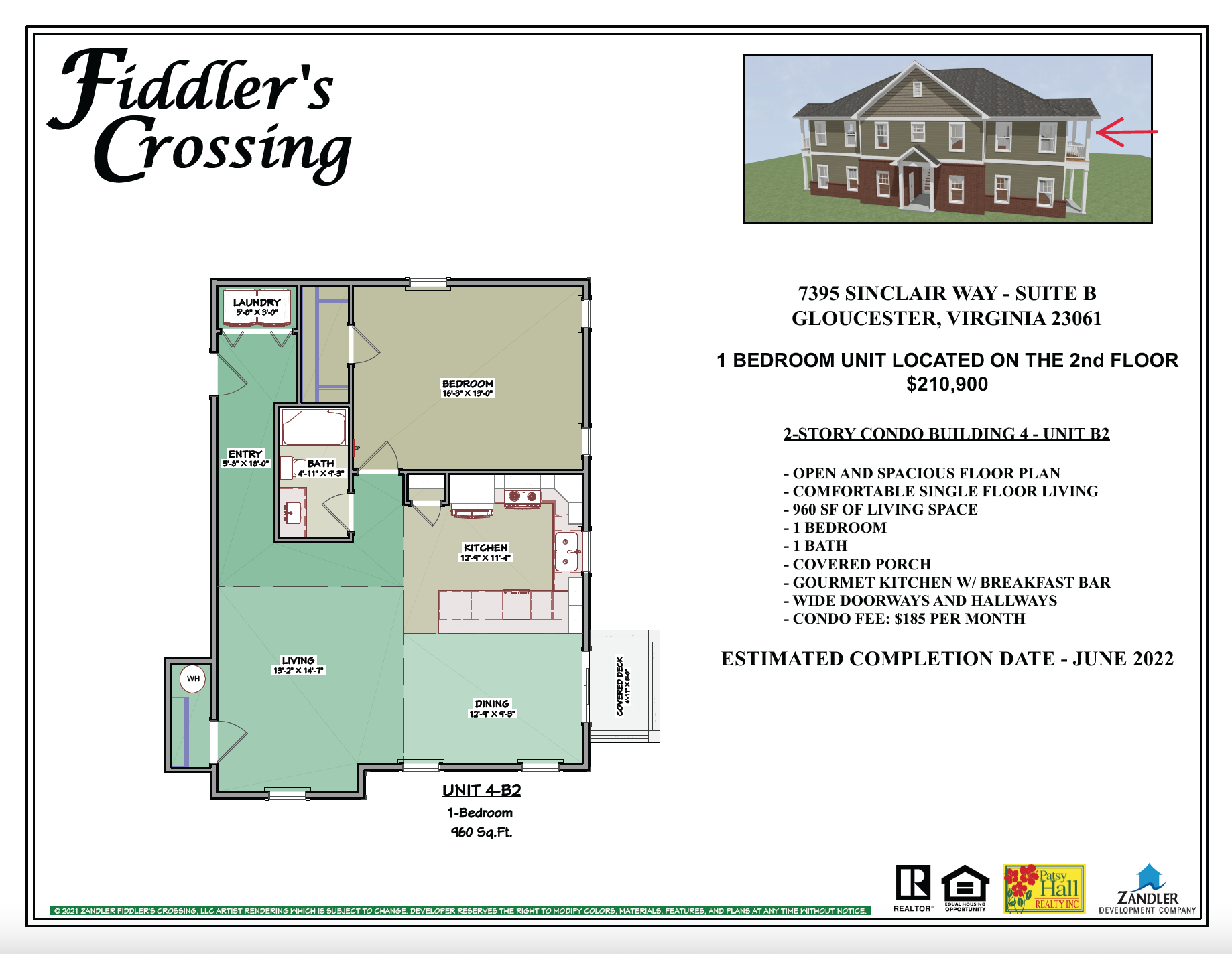 7395 SINCLAIR WAY (Located on the 2nd Floor)
Suite B 

SOLD
1 Bedroom, 1 Bath Luxury Condo
Comfortable Single Flooring Living with 960 Sq Ft.
Lots of Natural Light!
9' Ceilings, Rigid Core Flooring throughout with carpet in the Bedroom
Granite Countertops in the Kitchen and Baths
Stainless Steel appliances
Covered Balcony
Move In Ready – Late Summer
Still time to make some selections!
$210,900
7393 SINCLAIR WAY (Located on the 1st Floor)
SOLD
2 Bedroom, 2 Bath Luxury Condo
Comfortable Single Floor Living with 1,166 Sq Ft.
Lots of Natural Light!
Granite Countertops in the Kitchen with Breakfast Bar
Wide Doorways and Hallways
Condo Fees: $232 monthly

Move In Ready – Early Summer
$268,900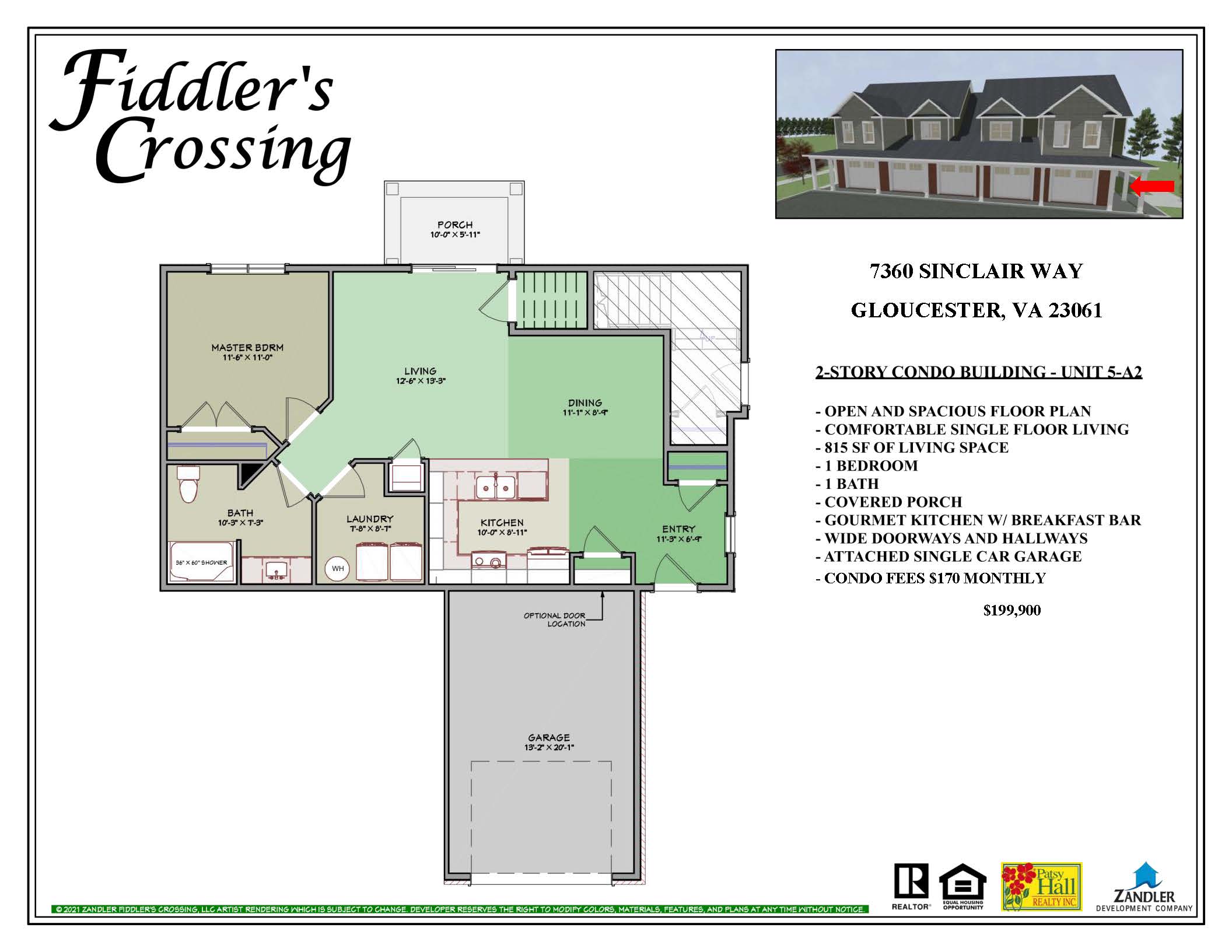 7360 SINCLAIR WAY (Located on the 1st Floor)
SOLD
1 Bedroom, 1 Bath Luxury Condo
Comfortable Living with 815 Sq Ft.
Covered Porch!
Gourmet Kitchen with Breakfast Bar
Wide Doorways and Hallways
Condo Fees: $170 monthly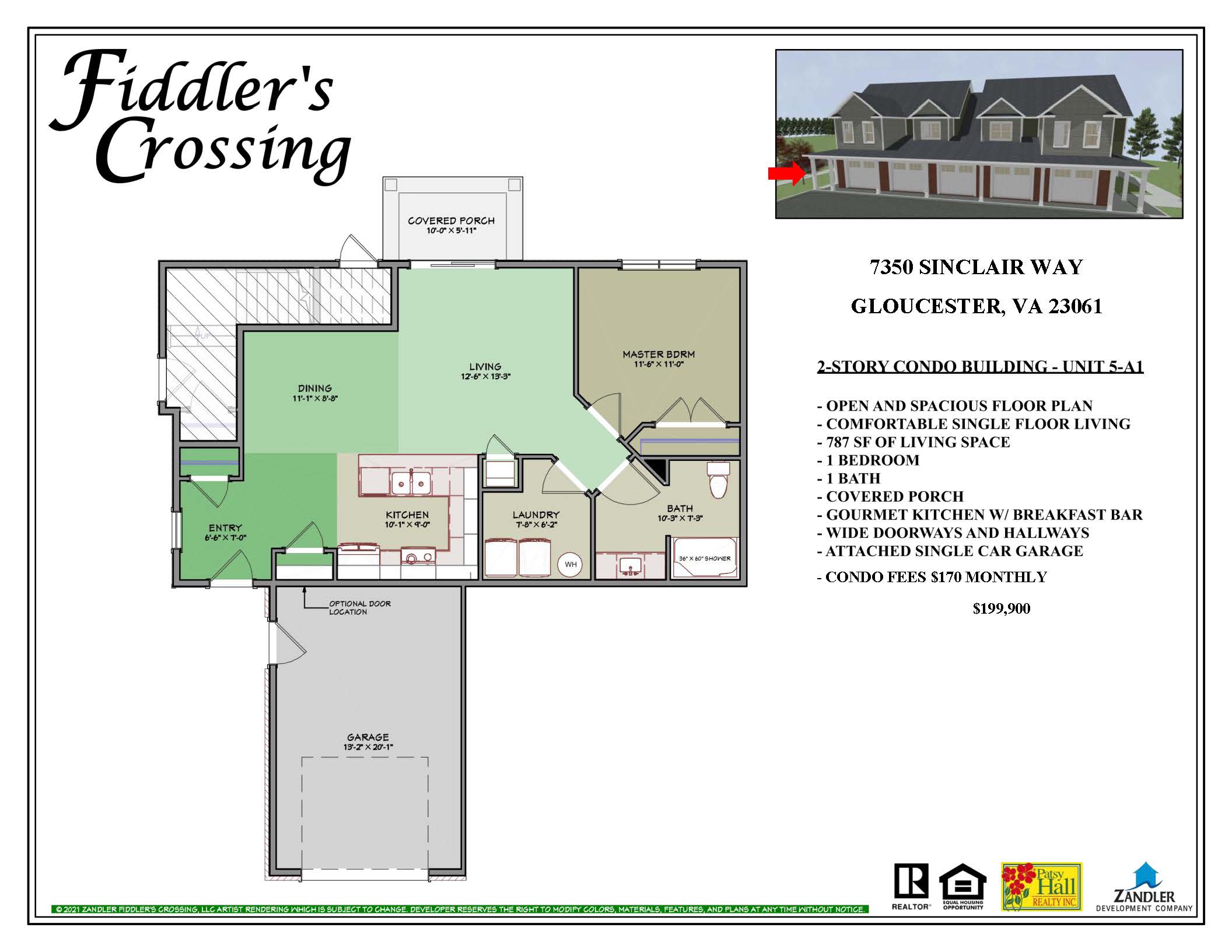 7350 SINCLAIR WAY (Located on the 1st Floor)
SOLD
1 Bedroom, 1 Bath Luxury Condo
Comfortable Living with 787 Sq Ft.
Lots of Natural Light!
Gourmet Kitchen with Breakfast Bar
Attached Single Car Garage
Wide Doorways and Hallways
Condo Fees: $170 monthly